Jamie and Jonny's wedding at Mattie's Austin was relaxed and romantic, with a touch of Texas flair. The two crafted a day that reflected their unique love from start to finish, and everyone there had a blast!
A Long-Awaited Wedding Day at Mattie's Austin 
The couple originally planned to tie the knot in their home state of Massachusetts on Nantucket Island back in 2020. But, obviously, COVID had other plans, which forced them to cancel what had been the wedding of their dreams. Flash forward a couple of years and they decided to make the move to Austin. They also began looking for a new dream wedding experience!
While I don't know what their original plan looked like, Jamie and Jonny knocked this wedding out of the park. It's very hard to imagine anything beating it! From the experienced vendors that brought their design A-game to the happy couple, it was a stunning day. Everyone could tell that Jamie and Jonny just wanted to have a great time with their favorite people and live every moment to the fullest. As a result, every aspect of the day felt organic and true to them!
A Truly Candid Event
Jamie and Jonny knew when they hired me that I have a somewhat documentary-like style—and they wanted that all the way! They requested that we limit portraits to what was absolutely necessary, including family photos, a few standard shots with the wedding party, a first look, and ten minutes or so of couple's portraits. As for the remainder of their gallery, they wanted it to reflect all of the moments that naturally occurred throughout the night. This was a fun challenge for me that I enjoyed so much! I got to play I-Spy with the couple's sweet interactions all evening, and it made for such a special collection of images.
In addition, Jamie and Jonny requested that the majority of the wedding party photos be taken candidly. They wanted them to show the group hanging out and toasting one another in the restaurant bar prior to the ceremony. It was so much fun! They got to play music, drink, dance, love on each other, and celebrate—all before the big soiree even began.
Inspired by Jamie and Jonny's images and want me to capture your own wedding documentary-style? Drop me a line!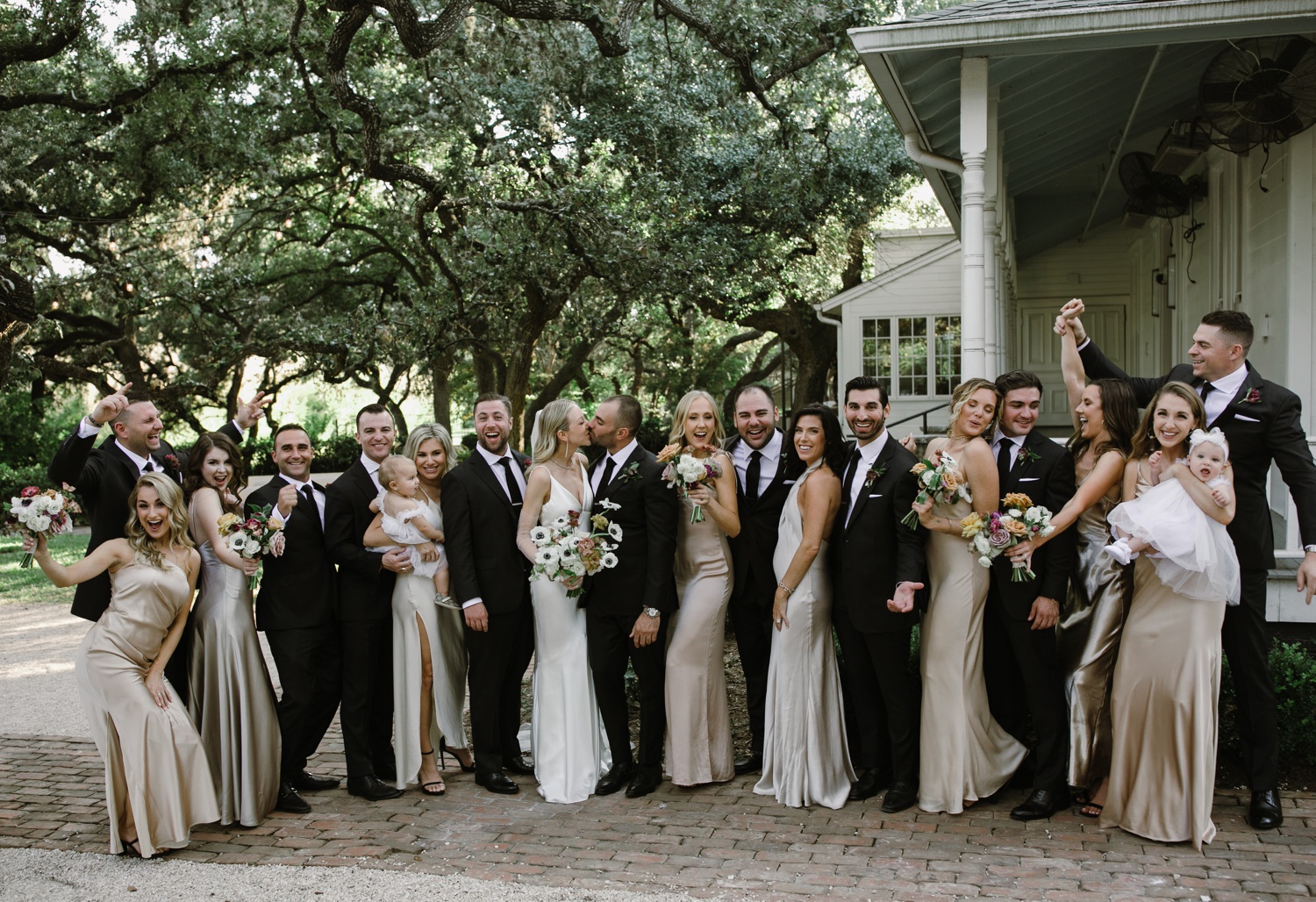 Vendors:
Coordinator: Jen Seals with Pearl Events
Florist: Stems Floral
Welcome Dinner Venue: Hotel ZaZa
Wedding Venue: Mattie's Austin
Stationary: Lettered by Valerie
Rentals: Loot, Table Manners, Austin Event Lighting
Hair/Makeup: Makeup by Adrienn
Band: Blind Date
Fashion Portraits: Vogue Vignette
Cake: Michelle's Patisserie
Photobooth: MirMir